Rebecca Millar – Director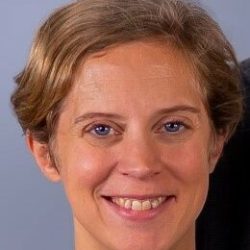 Rebecca was appointed Director of Channel Islands Brussels Office (CIBO) in July 2022 where she leads the Channel Islands' relationship with the European Union.
She provides strategic direction and management to CIBO ensuring delivery for the Islands in the areas of policy interest, including but not limited to: taxation, financial services, financial crime, digital & cultural diplomacy, whilst raising the profile and understanding of the Islands within the EU.
Rebecca is a proud Channel Islander, born and raised in Jersey. She has 20 years of international representational experience, combined with a deep understanding of the Islands, their economies and their interests.
After completing her undergraduate and Masters' degrees, Rebecca joined the Foreign, Commonwealth & Development Office (FCDO) where she worked for over 15 years. She built strategic international partnerships, and promoted and protected areas of economic interest, working closely with Ministers, politicians and senior officials. She served overseas for the FCDO in Shanghai, Athens and Washington DC; and whilst UK-based worked in both the FCDO and the Cabinet Office.
Returning to Jersey in 2018 she developed the Island's relationship with the USA and China, identifying areas of synergy and partnership. During the Covid pandemic she was appointed Head of Local Economy, where she led the strategic development of key sectors of the economy, working closely with Ministers, Chambers of Commerce & industry associations.
Rebecca is married to Tim and is kept busy by her two children, her dog, her love of running and of continued professional development.